EF combatives Host Information

OUR MISSION IS TO PROVIDE QUALITY CONTENT AND EDUCATION FOR LAW ENFORCEMENT OFFICERS THROUGH PROVEN SCIENCE-DRIVEN FITNESS AND COMBATIVES.
100% Learner Pass rate To Date
250+ Years of Combined experience amongst our instructor cadre
Custom course options available
24x7 Mobile or desktop access to courses, resources, and support
Instructor Course Outline
Day 1: 0800-1800
Introductions and Course Overview
Principles of Defense Tactics
Adult Learning and "I Method of Coaching"
Use of Force Overview, Documentation, and Combatives Training
Intro to Skill Building
Striking
Domination and Recovering from Bad Positions
Resistance Drills
Debrief
Day 2: 0800-1800
Intro to Control Tactics and Apprehension for Single Officer
Single Officer Takedowns
Intro to Multiple Officer Apprehension and SOP Considerations
Multiple Officer Takedowns and Communication
Resistance Drills
Debrief
Day : 0800-1800
Conditions of Space & Priority of Life Dictate Tactics
Weapon Deflection and Movement Out of the Vertical Clinch
Weapon Retention in the Holster (all positions)
Weapon Defense (handgun and edged weapon)
Weapon Base Entanglements (CAP concept)
Debrief
Day 4: 0800-1800
Student-Led Training Blocks
Q&A with Instructors
Final Exam
Course Evaluation
Debrief/Wrap Up
EFC Price Sheet
Click the pop-out button to open any document with a download option.
DIRECTOR OF COMBATIVES, Lead Instructor
Jay Wadsworth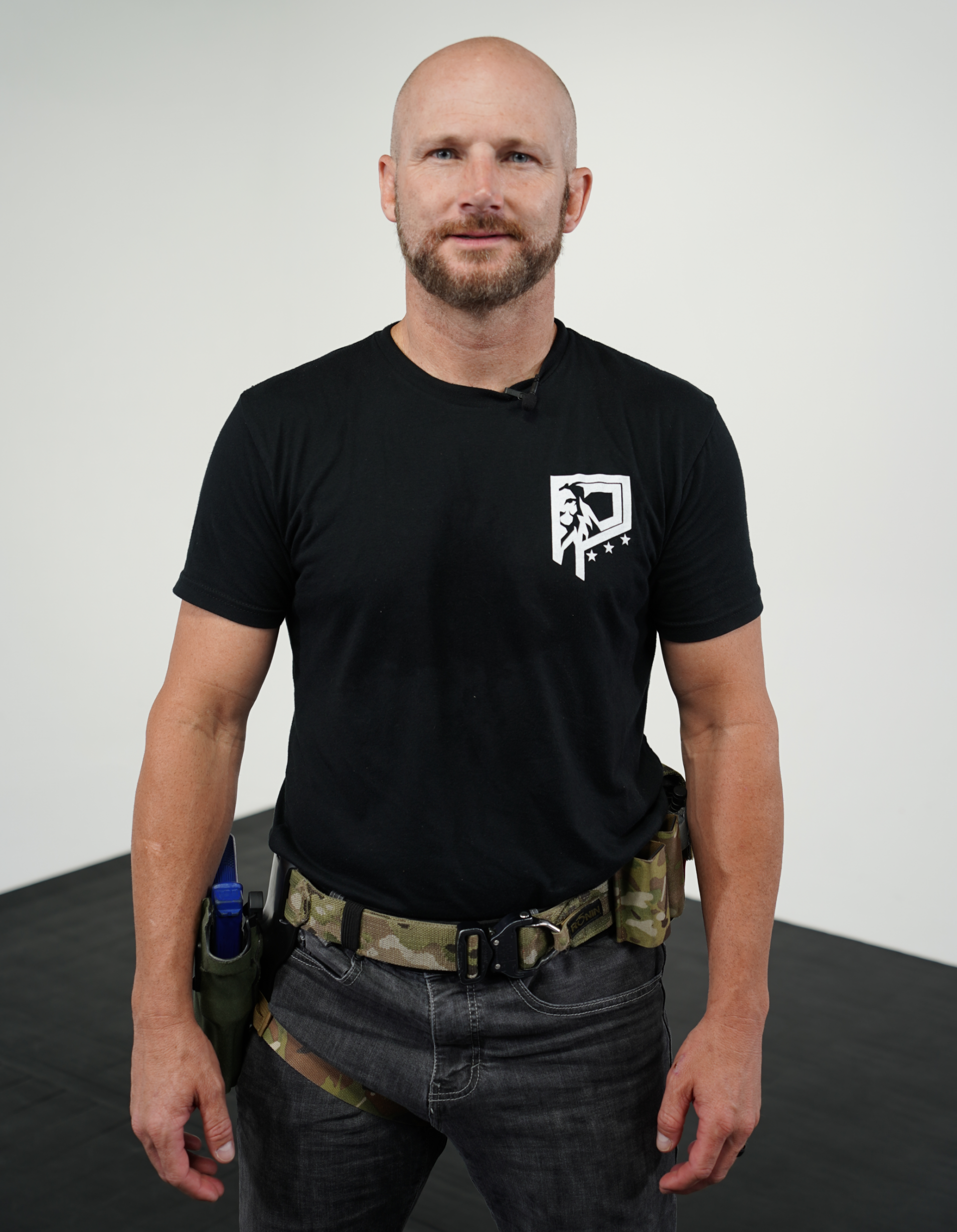 Brazilian Jiu-Jitsu 2nd degree black belt

Retired Pro/Amateur MMA fighter

20 years of street cop experience 13 years SWAT experience

NYS DCJS Certified SWAT Operator (2021)

DCJS Instructor: Developed the new mandatory curriculum for defensive tactics instructors and basic recruits; lead instructor on over 18 two-day recertification courses,18 80-hour instructor courses and four one-day overview courses (2016-Present)

SME City of Syracuse case 2019 - Present

SME NYS AG's officer grand jury testimony (2020)

Reality Based Training Instructor (2019) DCJS

Range Instructor (2019) DCJS

Progressive FORCE Concepts/Code 4 Concepts Defensive Tactics Instructor (2016 - 2022)

Jamestown Police Department SWAT Team director of training (2015 - Present)

Team Leader Jamestown Police SWAT TEAM 2011 - Present

Jamestown Police Department Lead Defensive Tactics Instructor (2010 - Present)

Head defensive tactics instructor at Chautauqua County Sheriff's Academy (2012 - Present)

Director of Defensive Tactics @ NYTOA (2016 - Present)

Instructor at NYTOA (2013 - Present)

Instructor at TacOPs EAST/SOUTH (2016 - Present)

Defensive Tactics Instructor Certification (DCJS 2010)

Taser Instructor (2010-2016)
"I am the Training Unit Commander for my agency, so we'll be implementing this in in-service training moving forward."
"Definitely do it. You'll come away with real world training that will make you better and more confident immediately."
"I was expecting more lecture and then some instructional tactics training. The amount of training we received exceeded my expectations significantly. There was minimal down time and everything moved smoothly and built off previous skills."
Be the first to know about new courses and discounts - Subscribe to our Newsletter